Free inspiration session | 7/11/2019
How can B2B companies create a winning brand in the digital age?
The internet has upended how consumers engage with brands. The online buyer's journey is transforming the economics of marketing: many traditional strategies and structures are now obsolete. For B2B marketers, the old way of doing business is unsustainable. B2B companies must improve their digital presence, and also how they view their brand. In the digital age, understanding, articulating and living the brand is more important than ever.
Some steps are essential: creating a meaningful voice through content creation, establishing a presence on the channels that matter to customers and, most important, tracking responses and interactions to these activities.
To share our insights on creating knockout B2B brands, we would like to invite you to our free inspiration session:
When? November 7, 2019 from 14h00 - 16h00
Where? Living Stone, Oudenweg 42 in Beerlegem (Belgium)
During this session, Gunther Walravens, Associate Partner at Living Stone, will share 8 actionable steps you can take to avoid pitfalls and identify opportunities to build a knockout B2B brand. This interactive session will help you:
Understand the changing behavior of the customer

Connect with your customers

Own the customer experience

Establish a solid reputation

Generate leads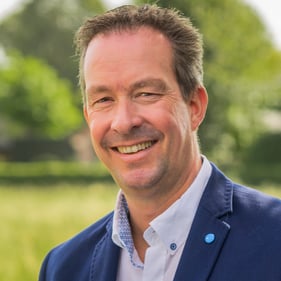 Register now. Attendance is free!